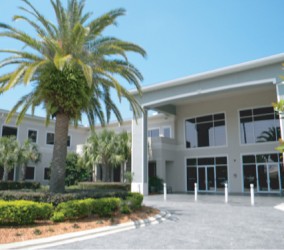 Since 1980, EastCoast Medical Network has assisted visitors faced with unforeseen medical needs, with convenient urgent care services created exclusively with the visitor's unique requirements in mind. EastCoast Medical Network's founder and CEO, Susan Gentry explains that as a young emergency room nurse, she witnessed how a medical concern often resulted in the visitor along with their family traveling to the hospital for evaluation and treatment. She observed that in most cases, medical situations could be addressed more efficiently in a non-emergency setting.

She wished right along with her visitor-patients for an alternative way to provide urgent medical care, other than that which placed them in the uncomfortable crowded waiting rooms in unfamiliar hospitals or walk-in clinics. She asked herself if there might be a better approach. The answer and her solution came with the founding of EastCoast Medical Network, which has provided visitors with convenient choices in medical care for over 37 years.
The Medical Concierge® Service boasts a team of Board Certified, Florida licensed physicians, including pediatricians, who administer urgent care in the comfort of visitor's hotel rooms, vacation homes, and as well as event venues. The service also includes same-day dentist and specialist appointments, private clinics, and a mobile pharmacy for prescriptions or forgotten medications. It even offers mobile X-Ray, ultrasound, laboratory, and diagnostic services.
EastCoast Medical Network is currently a Preferred Medical Provider for over 123 hotels and various tour operators, travel assistance companies, and vacation homes. We also work closely with international travelers, providing translation services and direct insurance billing to keep their vacations stress-free. We are available 24 hours, 7 days a week, 365 days a year, with medically trained staff available to answer your call, address your concerns, and assist with selecting and scheduling the service best suited for your medical needs. Should circumstances present you with a need for urgent care services while in Central Florida simply look for the gold bell of The Medical Concierge®.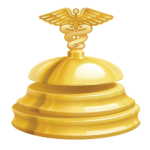 To schedule an appointment with a medical professional dial 1-855-932-5252.