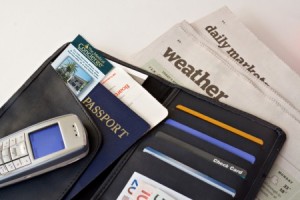 Tour Operators and Travel Assistance Companies have a huge responsibility ensuring their guests are safe and secure while traveling with them. For over 37 years, The Medical Concierge® has been the support system for most major tour operators and travel assistance companies responsible for bringing large groups to the greater Orlando area. We enjoy taking care of those guests and we consider it a privilege to do so.
Whether your guests are traveling from the United Kingdom or visiting from South or Latin America, they can travel in confidence, knowing that should an unexpected illness or injury occur, one simple phone call gives them access to Board Certified and Florida licensed physicians, 24 hours a day, 7 days a week, 365 days a year, including holidays.
We have a host of services designed exclusively for your specific needs. The Medical Concierge® has streamlined the entire financial process for the company and their clients while providing valuable information. Treatment summaries are sent within a few hours after the physician's evaluation, providing immediate diagnosis, treatment, and any further care or consultation that may be required for your clients.
Should your client be unsure of their specific coverage, our triage call center will contact you directly and gather all the pertinent details before the physician arrives to your client's room. Should your guests have policy restrictions such as a deductible, we will inform them beforehand. We are sensitive to the needs of our international guests and have eliminated the language barrier by offering translation services at no additional cost.
Membership has its privileges. As a "Preferred Partner" with The Medical Concierge® tour operators and travel assistance companies enjoy a host of benefits, unavailable to non-partner firms.
In addition to our hotel and vacation home services, tour operator and travel assistance guests have access to:
Dental Care
Fit-to-Fly Notifications
Medical Equipment Rental
Mobile Pharmacy
Physician House Calls
Private Clinics
Specialist Care
Travel Support Documents
Click here if you would like to learn more about the benefits or become a member of our
"Preferred Client Program".