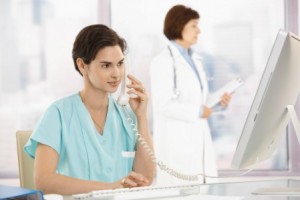 Continuing our 37 year tradition of serving the needs of the traveler, our Triage Call Center is operated 24 hours a day, 7 days a week, 365 days a year, including holidays. We serve as a resource to the greater Orlando area for those who may experience an unforeseen illness or injury. Scheduling preferences, direct insurance billing, and other options can easily be accommodated.
Medical personnel assess your medical needs and assist with options that will accommodate your medical concerns or requirements. Each patient is assessed by phone using the patient's description of symptoms. We are sensitive to the needs of our international guests and have eliminated the language barrier by offering translation services.
Call center services include:
Telephone triage and guidance
Physician house-call and clinic appointments
Appointment scheduling assistance
Patient follow-up
Our Triage Call Center is a unique service for those who are in need of medical assistance should an unexpected illness or injury occur while traveling in the greater Orlando area. If you need our services, please call 1-855-932-5252.